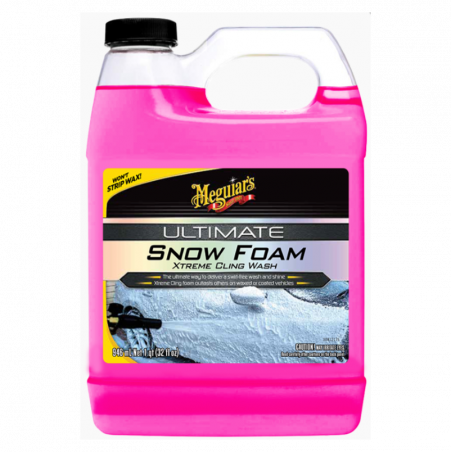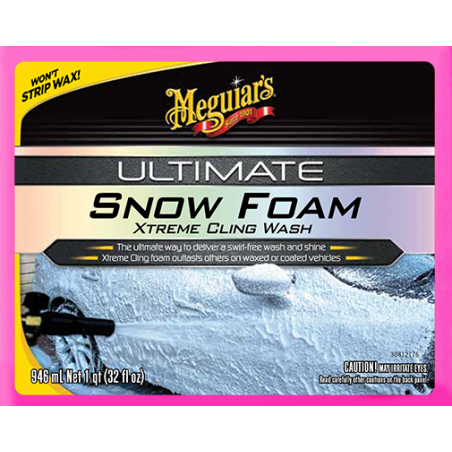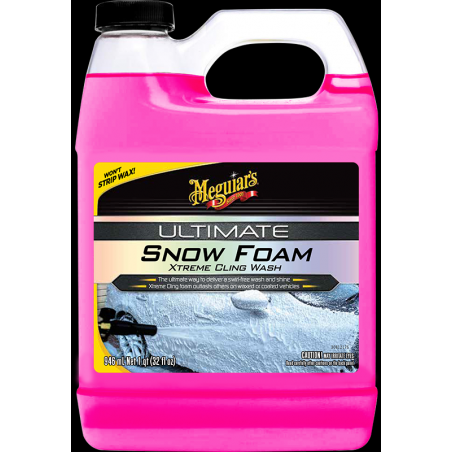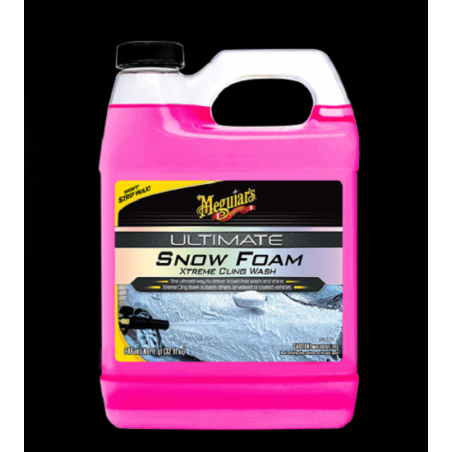 Meguiar's Shampoo for Canon At Ultimate Snow Foam 946 ml
Meguiar's Ultimate Snow Foam
Shampoo for Moss Canon
946 ml
ULTIMATE SNOW FOAM CANNON SHAMPOO
Pre-washing removes much of the road film and thus reduces the risk of micro-scratching when hand-washing. This shampoo can allow contactless washing on very dirty vehicles. The active foam adheres to the surface and removes light dirt as it drains.
For dirty or very dirty vehicles, it is imperative to clean the vehicle with a wash glove and car shampoo. The Ultimate Snow Foam - Meguiar's Foam Canon Shampoo does not alter the protections on the body (waxes, coating or long-lasting treatments):
Dense moss : The shampoo foam adheres effectively to vertical surfaces. It flows slowly to get rid of surface contaminants from paint and other external elements.
Prepares the wash : Lubricates the surface when hand washing is then required on very dirty vehicles.
pH Balanced : Thanks to its balanced pH, pre-washing shampoo does not eliminate the protections and treatments applied beforehand on the body.
Expert advice : If the foam does not adhere sufficiently to the surface, it is a sign that it is time to apply a protection with a glossy wax for example.
946 ml bottle
Sex

unisex

groupe d'âge

adult
Customers who bought this product also bought: